Money is just a By-product of providing value.
I help solopreneurs, who aspire to live life on their own terms, grow a profitable online business they are excited about and proud of by serving... FIRST!
Discover Our Latest Articles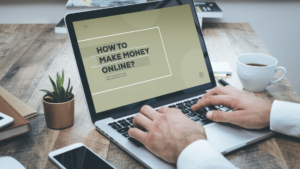 Why You SHOULD NOT Look For Easy Ways To Make Money Online Fast
A friend of mine, who I will hypothetically call Joe, was looking for easy ways to make money online fast. Unfortunately, he soon discovered that the quest for easy and fast money leads to disappointment and frustration. Jane, on the other hand, had a more pleasant experience buying a "make money online" course. So what …Continue Reading
Exclusive Tips on how to grow an online business
The Servant Entrepreneur

Way!
By building you business the Servant Entrepreneur Way, you will feel happier and proud of what you do, and be financially more successful.
Join my mailing list and learn how to:
Build the right mindset for success
Grow a business and brand that your customers will love
Pick the right tools to grow your business
Identify Servant Entrepreneurs, who will guide and support you on your "make money online" journey.
Develop into a Servant Entrepreneur. It's not about what you need to do, but about WHO you need to be.